ACCA (Association of Chartered Certified Accountants)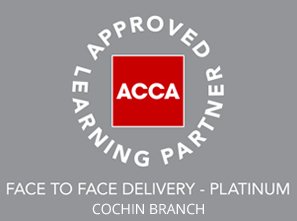 ACCA is a Global Body for Professional Accountants. ACCA qualification will provide you with skills and knowledge relevant to any business, which means you are free to choose which type of finance role and organization you want to work for. A curriculum that regularly updated to meet the changing needs of the industry and international recognition are the key features of ACCA. ACCA has partnership with Oxford Brookes University (OBU) in UK by which ACCA students can also attain a B.Sc (Hons) Degree in Applied Accounting from OBU. ACCA also has partnership with University of London by which ACCA Affiliates can attain MSc. Degree in Professional Accountancy.
What Does it Take…
To become an ACCA Member you must,
Get exemptions* or pass 13 papers
Complete 36 months of relevant work experience in finance, accounting or auditing role. This can be done before, during or after studies
* Graduates who have relevant, fully accredited degree from a Recognized University can avail exemptions up to 9 papers.
* Normally B.Com graduates will get exemptions up to 4 papers.
Eligibility:
Plus 2 with Accountancy or Mathematics (65% in two subjects and 50% for others)
or Any Degree
or Qualify through Foundation in Accountancy
ACCA Course Structure
(Click on the paper to know more about the paper and to get study support resources)
FASTTRACK YOUR CAREER TO ACCA THROUGH EXEMPTIONS
#Paperwise exemptions can be claimed by Part-Qualified CA's based on their individual paper pass in IPCC and Final
Click here to know more about ACCA